15. Apr. 2019
Microbiota and immunotherapy
AACR 2019: Fecal microbiota transplantation for anti-PD-1 therapy refractory melanoma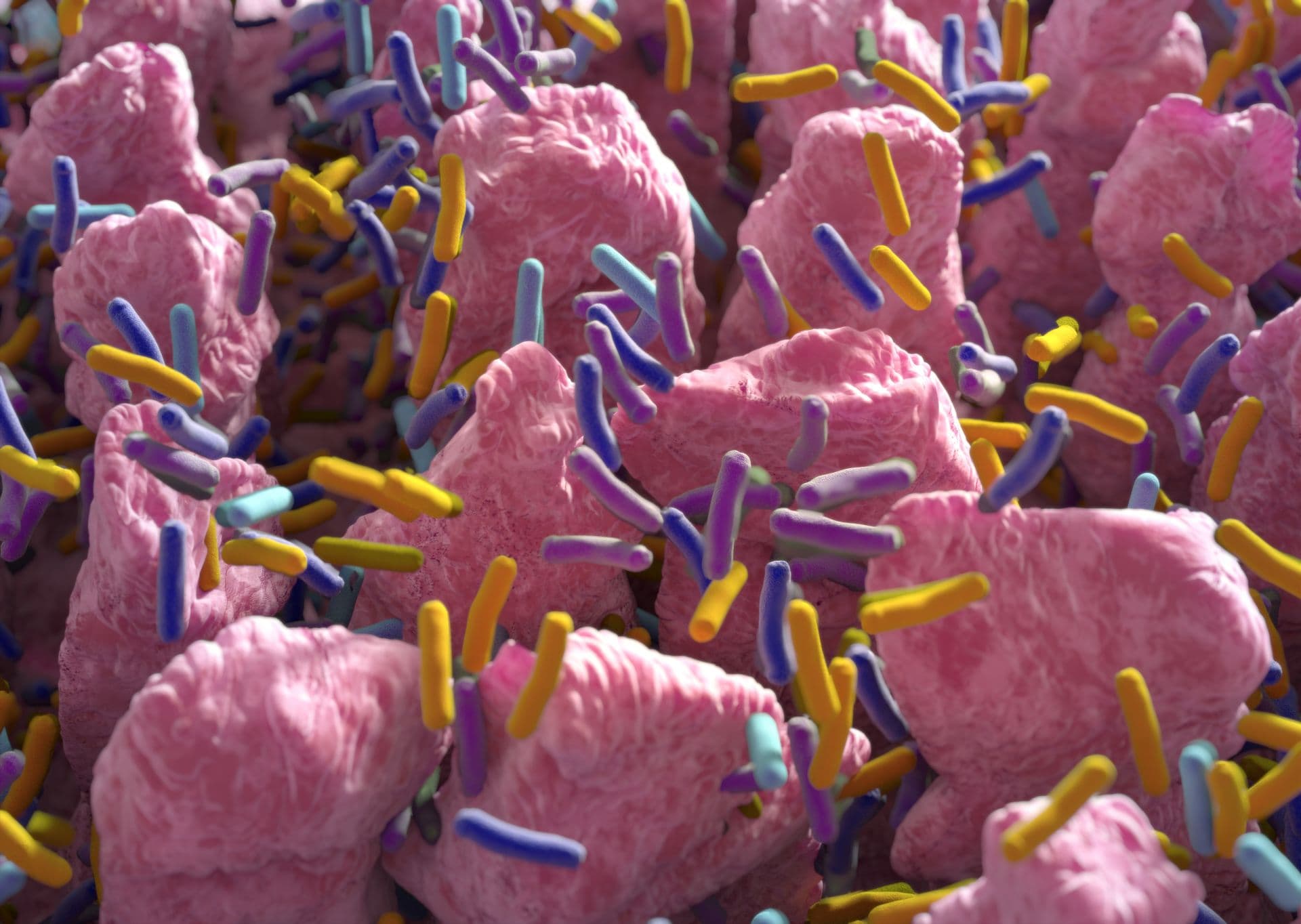 Gettyimages/ChrisChrisW
For patients with metastatic melanoma who fail to durably respond to PD-1 inhibitors, fecal microbiota transplantation (FMT) combined with reintroduction of anti-PD-1 therapy seems promising.
The composition of the gut flora (microbiome) is relevant for immune reactions, and might therefore play a role for the response to immunotherapy with checkpoint inhibitors.1–3 Preclinical research showed that the transfer of the microbiome of melanoma patients who responded to PD-1 inhibition to germ-free mice with melanoma improved intratumoral CD8+ T cell infiltration and enhanced the response of mice to immunotherapy.
First case series in melanoma patients
Lead author Erez Baruch, MD, Sheba Medical Center, Tel Aviv, Israel, presented the first results of a phase-I clinical trial at this year's AACR Annual Meeting. In the study (NCT03353402), three patients with anti-PD-1 therapy refractory melanoma were included who received FMT combined with re-introduction of anti-PD-1 therapy.4 Initial implantation of donor feces was conducted by means of colonoscopy, followed by oral intake of stool capsules and reintroduction of anti-PD-1 therapy consisting of nivolumab every two weeks. For the first three nivolumab cycles, stool capsules were applied to maintain FMT. The donor stool was obtained from two patients with metastatic melanoma who had a durable complete response under anti-PD-1 therapy. Efficacy of therapy was evaluated according to stool samples, colon and tumor biopsies as well as whole body PET/CT scanning before and after treatment.
FMT plus anti-PD-1 reintroduction: Feasible and safe
No severe adverse events relating to the intervention (including gastrointestinal perforation, severe abdominal pain, septic shock after implantation of donor stool) or unspecific events (including abdominal pain, diarrhea, obstipation or nausea) were observed. In addition, no immune-mediated adverse events were reported. Of note, Baruch mentioned one patient who suffered from colitis during a previous line of anti-PD-1 therapy but did not have any symptoms in the recent trial.
Biological and clinical efficacy
16s rRNA sequencing of stool samples from patients who received stool transplants showed that recipient microbiome substantially changed upon transplantation and adopted donor microbiome composition.
Immunohistochemical analysis of intestinal biopsies revealed an increased infiltration with CD68-positive cells (mature macrophages) in the intestine and tumor upon FMT, as well as an increased intratumoral infiltration of CD8 positive cytotoxic T cells. The treatment yielded clinical benefit in two of the three patients; one patient had a mixed response (regression of metastases present at treatment initiation and appearance of new metastases), one patient had a delayed partial response after initial pseudo-progression.
Conclusion
According to the results of this first small case series in patients, FMT plus re-introduction of anti-PD-1 therapy in patients with metastatic anti-PD-1 refractory melanoma is feasible and safe. "Thereby, 'cold' tumors without immunological activity that did not respond to checkpoint inhibitors could be transformed to 'hot' tumors that could be attacked by the immune system," lead author Baruch concluded.
References
Gopalakrishnan V et al. Science 2018; 359: 97–103.
Matson V et al. Science 2018; 359: 104–8.
Gopalakrishnan V et al., Cancer Cell 2018; 33: 570–80.