Ausblick
ASCO 2019: Individuelle Krebs-Versorgung im Fokus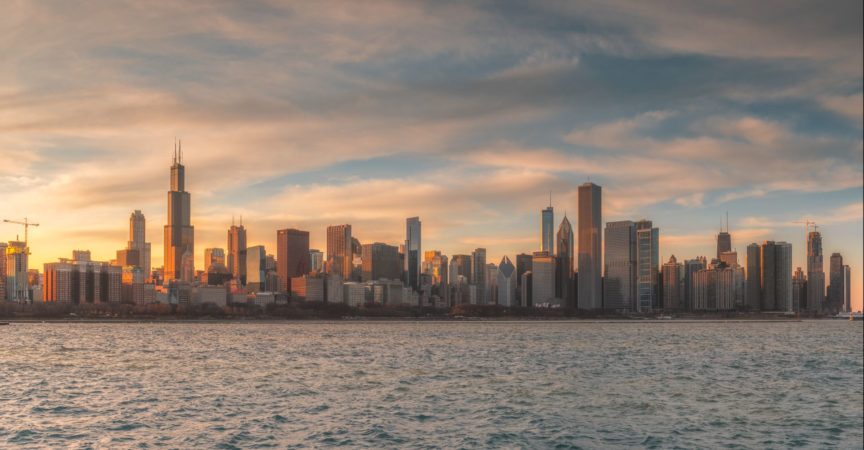 Da das diesjährige Jahrestreffen der ASCO näher rückt, wollen wir Ihnen hier eine Vorschau auf den weltgrößten Jahreskongress der Onkologie des Jahres 2019 geben. Wir werden wie immer vor Ort für Sie berichten.
Vom 31. Mai bis zum 4. Juni werden sich mehr als 32.000 Krebs-Experten aus der ganzen Welt beim 55. Jahrestreffen der American Society of Clinical Oncology (ASCO) in Chicago einfinden.
Über 2.400 Abstracts werden heuer vor Ort präsentiert, zusätzlich werden mehr als 3.200 Abstracts zusätzlich exklusiv online veröffentlicht. Die Abstracts decken eine Vielzahl von Forschungsthemen ab, wie etwa Fortschritte in der gezielten Therapie des Pankreas-, Prostata- und Kolorektalkarzinoms, aber auch beispielsweise, wie Patienten mit eingeschränktem Zugang zu Krebstherapien geholfen werden kann. Die Mehrzahl der Abstracts ist bereits hier verfügbar.
Schranken zur Krebstherapie überwinden
Dieses Jahr steht der Kongress unter dem Motto "Caring for every patient, learning from every patient". Die ASCO-Präsidentin Dr. Monica M Bertagnolli von der Harvard Medical School erklärte im Zuge einer Pressekonferenz zum Auftakt des Kongresses: "Ich habe dieses Motto ausgesucht, um einen Beitrag dazu zu leisten, dass jeder Patient die gleichen Möglichkeiten hat, eine hochqualitative Krebsbehandlung zu erfahren." Dieses Thema zieht sich durch das gesamte Konferenzprogramm: Die Plenary Session am 2. Juni etwa beginnt mit der Präsentation einer Forschungsarbeit, die untersuchte, wie sich das amerikanischen Gesundheitsfürsorgeprogramm "Medicaid" auf die Wartezeit für eine Krebstherapie auswirkte. Weitere Präsentationen, Poster und "Educational Sessions" zu sozialen, ethnischen und finanziellen Ungleichheiten und deren Auswirkungen auf Krebsbehandlungen sind prominent im Programm vertreten.
Bemerkenswert ist übrigens auch, dass in der Plenary Session eine klinische Studie mit negativen Resultaten behandelt wird, nämlich die ANNOUNCE-Studie, die Olaratumab plus Doxorubicin im Weichteilsarkom untersuchte (Abstract LBA3, siehe Liste der Plenary Session unten). Das stellt ein Signal gegen eine einseitige Berichterstattung dar, die auf anderen Kongressen häufig kritisiert wurde, nämlich, dass positive klinische Studien überproportional Eingang in die Plenarsitzungen finden.
Plenary Session
In der Plenary Session (Sonntag, 2. Juni, 13.00–16.00 Uhr) werden die folgenden Arbeiten vorgestellt:
LBA1: Die Forschergruppe untersuchte anhand elektronischer Gesundheitsakten, wie sich eine leistbare Krankenversicherung (i.e. das Medicaid-Programm des US-amerikanischen Affordable Care Acts) sowie rassenbezogene Ungleichheiten auf die Wartezeit auf eine Krebsbehandlung auswirkten (Adamson BJS et al. Affordable Care Act (ACA) Medicaid expansion impact on racial disparities in time to cancer treatment.)
LBA2: Die randomisierte Phase-III-Studie ENZAMET (ANZUP 1304) untersuchte eine Behandlung mit dem Androgenrezeptor-Inhibitor Enzalutamid zusätzlich zum Therapiestandard beim metastasierten hormonsensitiven Prostatakarzinom. ENZAMET wurde von einem internationalen Zusammenschluss von Forschergruppen, angeführt von der australischen und neuseeländischen Gruppe für Studien zu Krebserkrankungen des Urogenitaltraktes und der Prostata, ANZUP, durchgeführt. (Sweeney C et al. Overall survival (OS) results of a phase III randomized trial of standard-of-care therapy with or without enzalutamide for metastatic hormone-sensitive prostate cancer (mHSPC): ENZAMET (ANZUP 1304), an ANZUP-led international cooperative group trial.)
LBA3: Der anti-PDGFR-Antikörper Olaratumab wurde im November 2016 zur Behandlung des fortgeschrittenen oder metastasierten Weichteilsarkoms auf Basis einer kleinen Phase-II-Studie in der Europäischen Union zugelassen. Die hier vorgestellte Phase-III-Studie ANNOUNCE wurde parallel zur Zulassung von den Arzneimittelagenturen gefordert. Darin wurde die Behandlung mit Olaratumab plus Doxorubicin mit alleiniger Doxorubicin-Therapie verglichen. In Pressemeldungen des Zulassungsinhabers wurden bereits negative Studiendaten angekündigt, die zu einer Beendigung der Zulassung beim Weichteilsarkom geführt hatten. (Tap WD et al. ANNOUNCE: A randomized, placebo (PBO)-controlled, double-blind, phase (Ph) III trial of doxorubicin (dox) + olaratumab versus dox + PBO in patients (pts) with advanced soft tissue sarcomas (STS).)
LBA4: Die randomisierte Phase-III-Studie POLO untersuchte die Erhaltungstherapie mit dem PARP-Inhibitor Olaparib in Zweitlinie nach platinbasierter Chemotherapie bei Patienten mit metastasiertem Pankreaskarzinom mit BRCA-Mutationen in der Keimbahn. (Kindler HL et al. Olaparib as maintenance treatment following first-line platinum-based chemotherapy (PBC) in patients (pts) with a germline BRCA mutation and metastatic pancreatic cancer (mPC): Phase III POLO trial.)
Was sagen die Experten?
Wir werden auch dieses Mal mit österreichischen Ärzten aus den vorgestellten Fachbereichen darüber diskutieren, ob und wie die am ASCO 2019 vorgestellten Studien künftig die medizinische Praxis verändern werden. Wir freuen uns auf ein Interview, unter anderem mit:
Dr. Anna Sophie Bergmeister-Berghoff, PhD, MedUni Wien
Assoc.-Prof. PD Dr. Rupert Bartsch, MedUni Wien
Assoc.-Prof. PD Dr. Thorsten Füreder, MedUni Wien
Prim. Univ.-Prof. Univ.-Doz. Dr. Thomas Grünberger, Sozialmedizinisches Zentrum Süd Wien
Dr. Kilian Gust, MedUni Wien
Univ.-Prof. Dr. Christian Marth, MedUni Innsbruck
Prim. Univ.-Prof. Dr. Markus Peck-Radosavljevic, Klinikum Klagenfurt
Prim. Priv.-Doz. Dr. Anton Ponholzer, Krankenhaus der Barmherzigen Brüder Wien
Assoc.-Prof. PD Dr. Gerald Prager, MedUni Wien
OA Dr. Thamer Sliwa, Hanuschkrankenhaus Wien
OA Dr. Franz Stoiber, Salzkammergut-Klinikum Vöcklabruck
OÄ Dr. Ursula Vogl, Barmherzige Schwestern Krankenhaus Wien
Die wichtigsten Publikationen am ASCO 2019 nach Tumorart
Brustkrebs
Gastrointestinale (nonkolorektale) Tumorarten
Genitourinäre (Nicht-Prostata-) Tumore
Gynäkologische Tumorarten
Hautkrebs
Hämatologische Tumorarten
Immuntherapie – experimentell
Kolorektalkarzinom
Kopf-Hals-Tumore
Lungenkrebs
Prostatakarzinom
Krebserkrankungen bei Kindern und Jugendlichen
Sarkom
ZNS-Tumore
Links